Fresh Approaches Newsletter – Fall 2019
August 26th, 2019Newsletters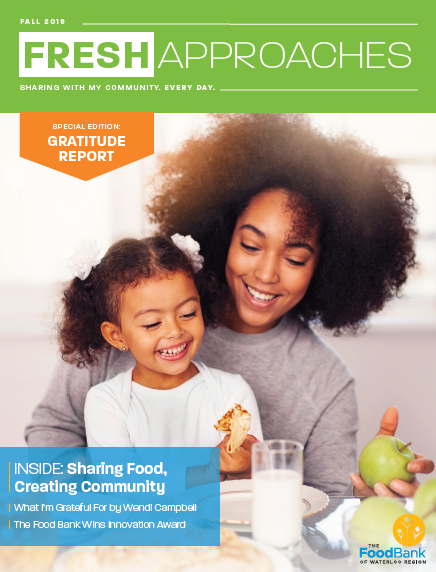 In Waterloo Region, 34,552 men, women and children are in need of food assistance. Your generosity helps relieve their hunger – and so much more.
In the Gratitude Report, we celebrate you and all you make possible because you care enough to give.
In the story Sharing Food, Creating Community, you'll see how your support is reducing hunger – and the social isolation that can so often stem from it – at  Waterloo's Sunnydale Community Centre. This incredible program is just one the 100+ community programs and agency partners supported by  the Community Food Assistance Network. Your support makes these partnerships possible!