Manulife Supports Heart Health and Giving Back
November 19th, 2019Awareness, Events
We recognize the importance of heart healthy eating but also understand that people struggling to put food on the table may not always be able to afford fresh and healthy choices.
For many people living in food insecure situations, fixed expenses – such as rent and heat – become a priority over fresh fruits and vegetables. This often leads to nutrient inadequacies and poorer diets (lower intake of fresh produce and milk products) which can lead to health concerns, such as heart disease.
A top priority at The Food Bank of Waterloo Region is to provide the 1 in 20 households accessing food assistance with healthy, nutritious food items that support a balanced diet. This mean, we acquire and distribute a variety of fresh, frozen and non-perishable items to our community programs and agency partners.
One way we are able to do that is through the Fresh Approaches Food Centre, our on-site food processing facility. The Fresh Approaches Food Centre – which opened in 2018 – has been a game-changer for the quality, quantity and variety of food we are able to distribute throughout Waterloo Region. To date, community and corporate groups, have sorted more than 54,815 pounds of dry, fresh and frozen food, providing an additional 42,8224 meals.
Manulife Gets Hands-On to Give Back
From November 19-21, we will welcome nearly 200 Manulife employees for the 9th annual Manulife Sorting Challenge. This three day event is an opportunity to raise awareness, help build a healthier population, and play a hands-on role in the amount and type of fresh food we provide to our community programs and agency partners. Groups will start in the Fresh Approaches Food Centre, where they will re-package black beans and chickpeas pulses (dried peas, lentils, beans and chickpeas), into individual and family-sized portions.
Did you know black beans and chickpeas are also known as pulses? Pulses are dried edible seeds from the legume family and while there are 11 types grown globally, four are grown in Canada:
Dry peas
Lentils
Beans
Chickpeas
Pulses are very high in protein and fibre, and contain a variety of important nutrients, such as folate, iron and potassium. They are affordable and very versatile in the kitchen; they can be included in chilies, baked goods and even hummus.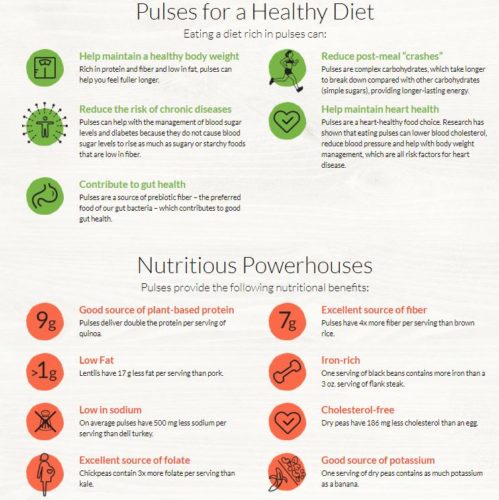 Pulses are a heart healthy choice because eating them can lower blood cholesterol, reduce blood pressure and help with body weight management, which are all risk factors for heart disease.
Pulses are nutritional powerhouses and eating a diet rich in pulses can:
Help maintain a healthy body weight
Reduce the risk of chronic disease
Contribute to gut health
Reduce post-meal crashes
Help maintain heart health
To learn more about Pulses, visit: pulses.org.
The group will wrap up their day with a friendly food sorting competition to see who can sort the most food the fastest.
Partnering with The Food Bank for more than 20 years, Manulife takes a preventative approach to chronic disease and wellness by participating in activities that promote heart healthy eating choices, support heart health and inspire people to lead longer, healthier lives. Since 1996, Manulife employees have raised 1,200,402 meals.
Click here to read more about Manulife and our partnership on our blog.