The Faces of Hunger: Nicole's story
September 21st, 2023Awareness, Stories, Agencies
Everyone has a story—and by sharing stories about food insecurity in Waterloo region, we hope to raise awareness and educate our community that hunger can happen to anyone, anywhere, at any time. This is Nicole's story.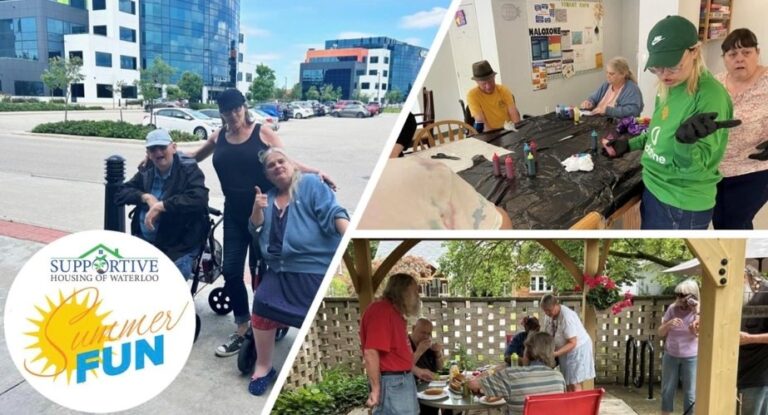 Founded in 2010, Supportive Housing of Waterloo (SHOW) provides affordable housing with 24/7 support and services to 64 people who previously experienced homelessness. Residents live in one-bedroom apartments and have access to the onsite clinic as well as counselling services. 
"They have a safe space to call their own where they can lock the door and not worry about themselves and their belongings," says Nicole Pereira, the program manager at SHOW. 
As one of 120 community programs and agency partners with the Community Food Assistance Network, SHOW receives food support from The Food Bank of Waterloo Region. On a weekly basis, residents can access this food and select the items they want. And if they need to access it more, they can. 
"A lot of our tenants are relying more heavily on the food program," Nicole says. "I think it's a combination of not only the increasing food costs but there were a lot of extra supports during the pandemic that came to a halt at the end of COVID." 
Residents can also participate in a variety of social activities. About once a week, there's a group that meets to either eat together or learn new recipes using many of the food items provided by The Food Bank. As well, residents can participate in recreational activities offsite. In the past, they've gone strawberry picking, horseback riding, and to the St. Jacobs Farmers' Market. 
Nicole finds the work incredibly rewarding and is happy SHOW can give people a place to call home. 
"They've created their own community here," Nicole says. "Everybody all looks after each other." 
To learn more about SHOW, visit showaterloo.org.