Get Involved
For Corporations
Community investment demonstrates to your employees and customers that you give back where you live and work. It provides community integration and positive goodwill. It can also provide engagement for your employees in community activities.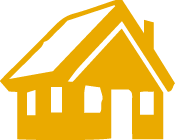 1 in 20 households in Waterloo Region access food assistance.
Last year 35% of people that accessed emergency food assistance were children.
$20 feeds a family for four days
How You Can Help
Volunteering & Food Engagement Program
Financial Donations
Gift In Kinds
Food Donations
Sponsorships
Run a Food & Fund Drive